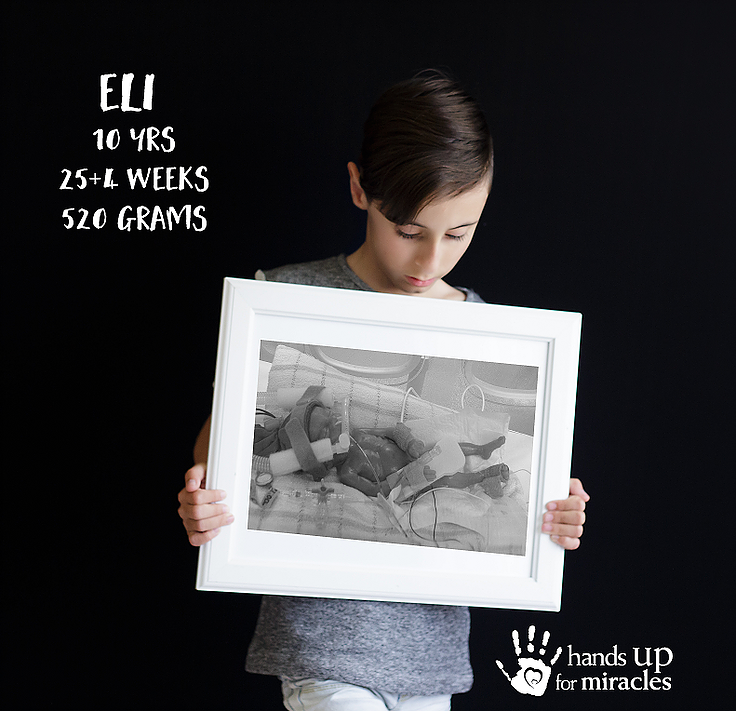 I first met Eli not long after he was discharged. He was so beautiful, so tiny, laying along his mum's lap with his head at her knees, still attached to tubes. My 3 boys, who were also all born premature, did not come home with tubes so I was in awe at the sight.
Eli is a fighter. He survived being born 15 weeks early, weighing an unimaginable 520 grams and spent the first 112 days of his life in a Neonatal Intensive Care Unit.
Like many babies born on the edge of viability he has endured surgeries, illness, endless appointments and hours and hours of therapy to help him thrive.
He is a modern day miracle but he is not alone. Every year in Australia 48,000 newborn babies require lifesaving help of a Neonatal Intensive Care Unit (NICU) or Special Care Nursery (SCN).
The heartbreaking experience affects the entire family unit and the trauma can remain long after going home… we see it everyday and the comforting news is that, working with health professionals, Miracle Babies is there throughout the entire journey from a threatened pregnancy, time in hospital, the transition to home and onward.
I didn't know it then, when meeting Eli and his mother, Naomi, that not only would she become one of Miracle Babies co-founders and change the lives of thousands but that she would also become one of my closest friends. At Miracle Babies Foundation, we share our personal journeys and that of our kids because we know it helps others. We receive no government funding and all services and programs are offered free to families and hospitals right across Australia.
This June, we are asking that you become part of our story by putting your Hands Up for Miracles with a one off, tax deductible donation. As little as $5 can make a huge impact on these tiny lives and their families.
It's easy to do. Learn more and donate at www.handsupformiracles.org.au
*Across June, I will be sharing photos of my boys early starts on instagram, twitter and facebook.